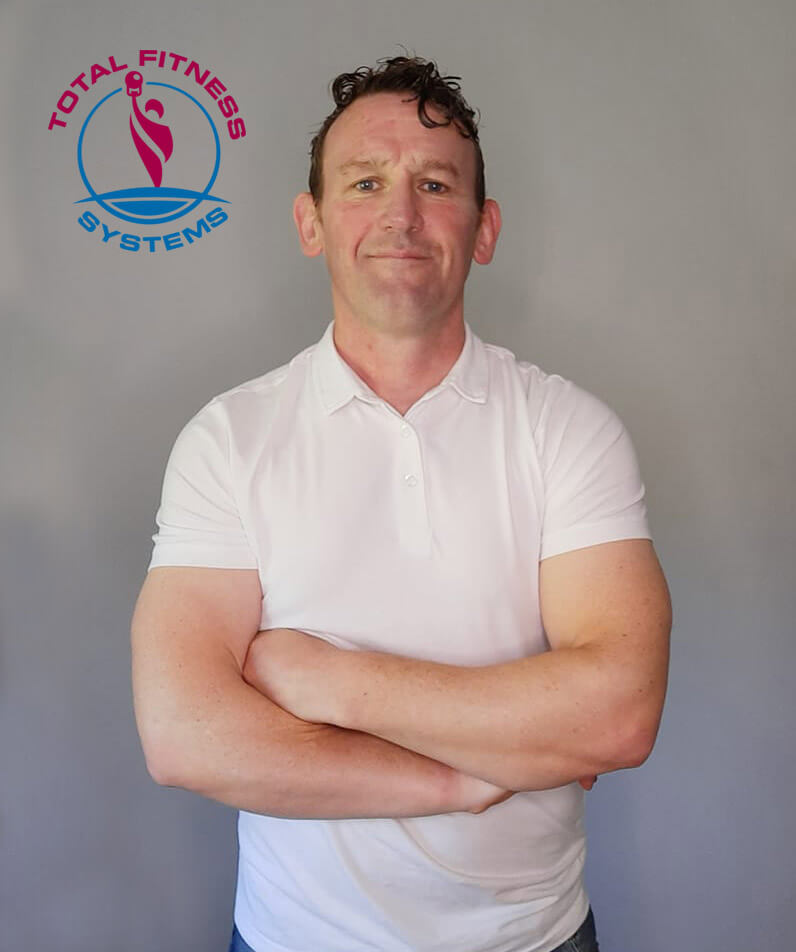 About Mick Kelly
Mick is the CEO and founder of Total Fitness Systems.
Mick is a qualified personal trainer and nutritionist.
Mick is a Level 3 National Kettlebell Coach
Mick is a Level 2 Weightlifting coach
Mick is a Level 1 strength & conditioning coach under KG Elite performance
After becoming a personal trainer Mick took a particular interest in nutrition. He completed many courses in nutrition taking his education with the National Training centre.
---
Mick's qualifications include
DIP Sports and Exercise Nutrition National Training Centre
Qualified Personal Trainer National Training Centre
IUKL Level 3 National Kettlebell Coach
Weightlifting Ireland Level 2 Coach
Emotional & Binge Eating Disorder Specialist
Profile
Mick started coaching online in early 2020 and since then has won multiple awards for his social media content and for his amazing life changing results and testimonials from clients.
Occupation: CEO
Company: Total Fitness Systems
Born: 1st Dec 1967 Wexford Ireland
Nationality: Irish
Height: 183cm / 6 FEET
Book: Recipe Guide with over 37 Delicious Healthy recipes
Achievements
IUKL World & European Kettlebell Champion 2013
IUKL World kettlebell Champion 2015
Trained numerous athletes to Master of Sport rank in Kettlebell lifting
Trained numerous athletes to Professional level in Kettlebell Sport
Trained numerous athletes who won medals in World & European Kettlebell Championships
Strength & Conditioning coach for Wexford Senior Hurlers
Strength & Conditioning coach for Wexford Senior Footballers
Strength & Conditioning coach for Wexford Ladies camogie
Strength & Conditioning coach for numerous club teams
Nutrition advisor with Wexford Youths Female soccer team 2019/20 season